Skip to content
We know that small businesses and farmers are the beating heart of the American economy. That's why we have so many convenient options to empower you to reach your loftiest business goals.
Let's build a better business together.
Business Loans
At Central National Bank you will enjoy the combination of local, experienced business bankers and a bank that is large enough to offer you the sophisticated business loans you need to be successful. We have flexible terms and competitive rates. Submit an inquiry today and we can start discussing your options.
Submit a Loan Inquiry
Commercial or Investment Real Estate
---
For business owners wishing to acquire a new facility or expand or remodel an existing facility.
Purchase Loans
Rental Income Property Loans
Business Acquisition Loans
Construction Loans
Land Acquisition/Development Loans
Expansion Loans
Refinancing Available
Commercial & Industrial
---
For businesses looking for operating lines of credit.
Working Capital Needs
Liquidity for Seasonal Demand
Draw when you need, as you need it
Pay interest only on what you use
Machinery and Equipment
---
For businesses just starting out or wishing to expand or progress from one stage of growth to the next.
Loans to purchase or refinance machinery, equipment, and vehicles
Up to 100% financing available, subject to approval
Agricultural Loans
We've supported Kansas and Nebraska Farmers and Ranchers for over 125 years because we love where we live. Contact us to learn more about your borrowing potential.
Agricultural Real Estate
---
Purchase Loans
Expansion Loans
Building Construction Loans
Real Estate Improvement Loans
Refinancing Available
Term Loans
---
Farm Machinery, Equipment, or Vehicles (purchase or refinance)
Breeding Livestock
Lines of Credit
---
Working Capital Needs
Liquidity for Seasonal Demand
Production Inputs Financing
Feeder Livestock
Draw when you need, as you need it
Pay interest only on what you use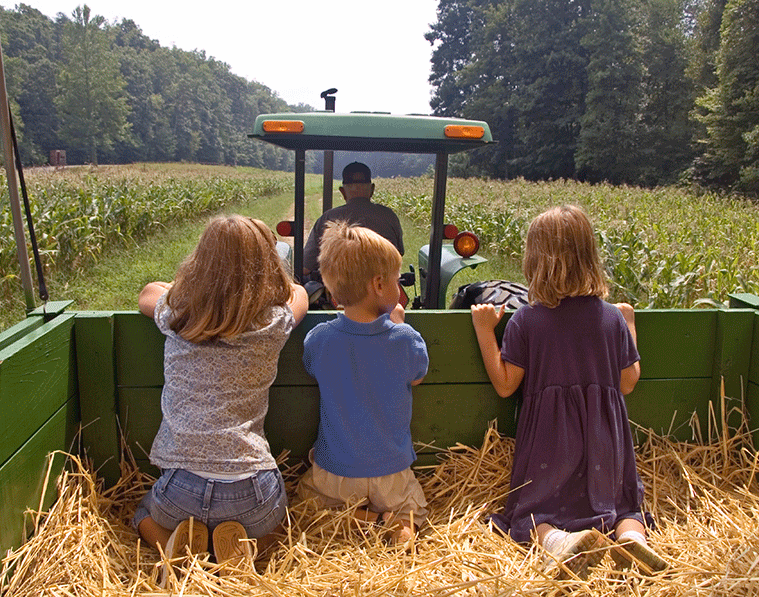 Crop Insurance
We can provide products to insure your success, even in difficult weather conditions. Federally insured crop insurance products offer the safety net your business needs to recover during the bad years and to help maximize profits in the good years.
Products offered include revenue protection, yield protection, crop hail, livestock risk protection, and more. Our agents are equipped to provide good risk management techniques that can help insulate a family's lifestyle and prevent it from changing due to crop losses. The peace of mind gained from having adequate insurance coverage and trusted service is priceless.
Find an Agent
Business Accounts Include Benefits for Your Employees

Account Bonus
$10 premium for opening a new personal checking, savings, or Health Savings Account, and/or signing up for ACH direct deposit

Check Cashing
Free check cashing for account holders
How can we help?
Let us know the best way to reach you and one of our customer representatives will be in touch.
Contact Us
Secure Page Sign-In
Ensuring the security of your personal information is important to us. When you sign in to Online Banking on our home page, your User Name and Password are secure. The moment you click the Log In button, we encrypt your user name and password using Secure Sockets Layer (SSL) technology.
Browser Security Indicators
You may notice when you are on our home page that some familiar indicators do not appear in your browser to confirm the entire page is secure. Those indicators include the small "lock" icon in the bottom right corner of the browser frame and the "s" in the Web address bar (for example, "https").
To provide the fast access to our home page, we have made signing in to Online Banking secure without making the entire page secure. You can be assured that your ID and password are secure and that only Central National Bank has access to them.
Centralnational.com is SSL-Encypted
Secure Socket Layer (SSL) technology secretly encodes (encrypts data) information that is being sent over the Internet between your computer and Central National Bank, helping to ensure that the information remains confidential.
Leaving Site
You have requested a web page that is external to the Central National Bank (CNB) web site. The operator of the site you are entering may have a privacy policy different than CNB. CNB does not endorse or monitor this web site and has no control over its content or offerings.
Continue to Site
Cancel