A variety of loan terms and options including long-term fixed rate, conventional, FHA-insured, VA-guaranteed, MI Free Loans, Home Possible Advantage and Home Equity Lines of Credit. We offer mortgage loans in Kansas, Nebraska, Missouri, Iowa, Colorado, and South Dakota; and our lenders are trained to help you get the best financing options for your individual situation. Pre-qualification online is easy, or explore our home lending options below. Have additional questions? Click below to locate a lender near you.
Everything you need for your new mortgage or refinance.
A Variety of Loan Options
We offer the following loan types for purchases and refinances
Variety of loan terms, including long-term fixed rate conventional loans
FHA-insured loans with as little as 3.50% down payment
VA-guaranteed loans to eligible veterans with no down payments
Loans up to 97% tailored to first-time homebuyers as well as low- to moderate-income individuals
Lender Paid Mortgage Insurance Loan Program - product that enables loans up to 95% LTV with no borrower-paid mortgage insurance
Home Possible Advantage - this product has been recently enhanced to make home ownership possible to a wider variety of people..
Home Equity Lines of Credit (HELOCs)
Home Improvement Loans
Second Home Loans
Investment Property Loans
Cash-out Equity Refinances for various purposes including Debt Consolidation
Streamline refinance FHA-insured Loans
Interest Rate Reduction Refinancing VA-guaranteed Loans
It's simple to apply online for a free mortgage pre-qualification!
Alternatively, you can also download and print an application.
Or, seek out a lender in the area near you.
Documents we might need from you include:
Paycheck stubs for most recent 30-day period
All W-2's received for the past two tax years
Federal Income Tax returns for the past two tax years, including all pages and schedules (include business returns, if applicable)
For any liquid assets (checking, savings, CD's, money markets, mutual funds, retirement, stocks, bonds, etc.), account statements for most recent two month period
If purchasing, signed purchase contract, including any amendments, addendums, etc
Copy of previous appraisal report (if available)
Cost estimates for proposed home improvements (Home Improvement Loans Only)
Calculate Your Monthly Payment
Break Down your Payment Schedule
Save Over the Term of Your Loan
Rent vs Own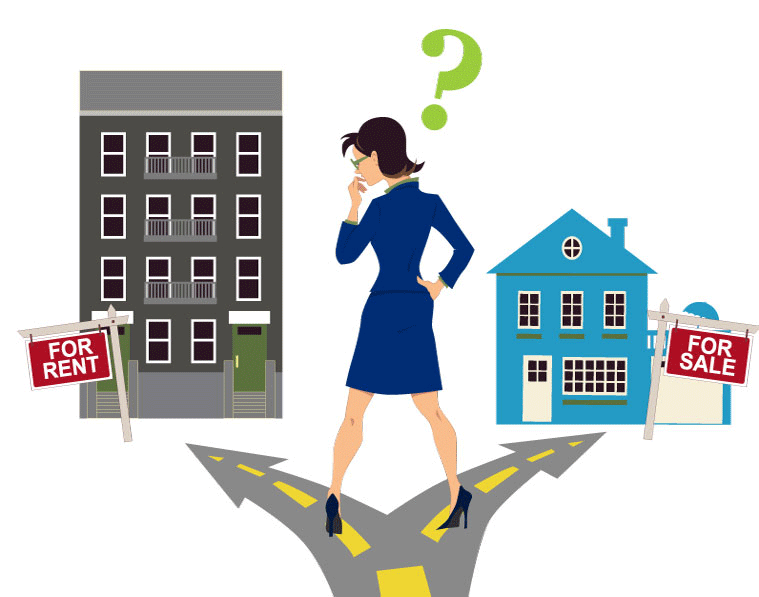 Reasons to buy
To invest in your future
Tax benefits (please consult your accountant)
Remodeling freedom
Stable cost of living
Resell potential
Estimate the benefits of owning
How much house can you afford?
15 vs 30 Year Mortgages
What's the benefit of a refinance?
Frequently Asked Questions
How do I know how much house I can afford?
Generally speaking, you can purchase a home with a value of two or three times your annual household income. We will also take into account your employment history, credit history, current savings and debts, and the amount of down payment you are planning to make. You may also be able to take advantage of special loan programs for first time buyers to purchase a home with a higher value. Give us a call, and we can help you determine exactly how much you can afford.
What is the difference between a fixed-rate loan and an adjustable-rate loan?
With a fixed-rate mortgage, the interest rate stays the same during the life of the loan. With an adjustable-rate mortgage (ARM), the interest rate changes periodically, typically in relation to an index. While the monthly payments that you make with a fixed-rate mortgage are relatively stable, payments on an ARM loan will likely change. There are advantages and disadvantages to each type of mortgage, and the best way to select a loan product is by talking to us.
How do I know which type of mortgage is best for me?
There is no simple formula to determine the type of mortgage that is best for you. This choice depends on a number of factors, including your current financial picture and how long you intend to keep your house. Central National Bank can help you evaluate your choices and help you make the most appropriate decision.
What does my mortgage payment include?
For most homeowners, the monthly mortgage payments include three separate parts:
Principal: Repayment on the amount borrowed
Interest: Payment to the lender for the amount borrowed
Taxes & Insurance: Monthly payments are normally made into a special escrow account for items like hazard insurance and property taxes. This feature is sometimes optional, in which case the fees will be paid by you directly to the County Tax Assessor and property insurance company
How much cash will I need to purchase a home?
The amount of cash that is necessary depends on a number of items. Generally speaking, though, you will need to supply:
Earnest Money: The deposit that is supplied when you make an offer on the house
Down Payment: A percentage of the cost of the home that is due at settlement
Closing Costs: Costs associated with processing paperwork to purchase or refinance a house
How can we help?
Let us know the best way to reach you and one of our customer representatives will be in touch.
Secure Page Sign-In
Ensuring the security of your personal information is important to us. When you sign in to Online Banking on our home page, your User Name and Password are secure. The moment you click the Log In button, we encrypt your user name and password using Secure Sockets Layer (SSL) technology.
Browser Security Indicators
You may notice when you are on our home page that some familiar indicators do not appear in your browser to confirm the entire page is secure. Those indicators include the small "lock" icon in the bottom right corner of the browser frame and the "s" in the Web address bar (for example, "https").
To provide the fast access to our home page, we have made signing in to Online Banking secure without making the entire page secure. You can be assured that your ID and password are secure and that only Central National Bank has access to them.
Centralnational.com is SSL-Encypted
Secure Socket Layer (SSL) technology secretly encodes (encrypts data) information that is being sent over the Internet between your computer and Central National Bank, helping to ensure that the information remains confidential.
Leaving Site
You have requested a web page that is external to the Central National Bank (CNB) web site. The operator of the site you are entering may have a privacy policy different than CNB. CNB does not endorse or monitor this web site and has no control over its content or offerings.
Continue to Site
Cancel