Personal Lending
If you're looking to borrow money, we can help.
Auto Loans
Central National Bank offers competitive rates to finance your next automobile purchase.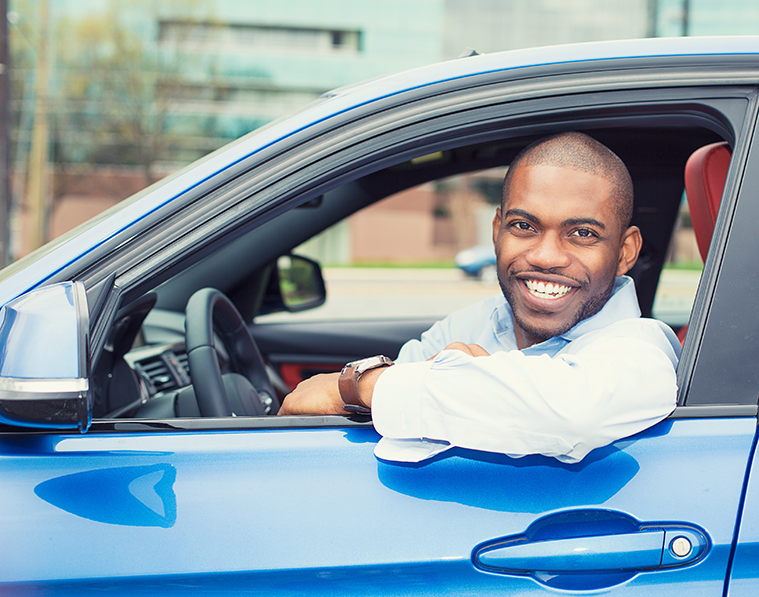 Features
Attractive loan terms on new and used autos
Low fees
100% Financing Available for Autos 2014 and newer

1

Great rates
Home Loans
We offer a wide variety of loan programs to fit your every mortgage need.
Features
Variety of loan terms, including long-term fixed rate conventional loans
FHA-insured loans with as little as 3.50% down payment
VA-guaranteed loans to eligible veterans with no down payments
Loans up to 97% tailored to first-time homebuyers as well as low- to moderate-income individuals
MI Free Loan Program - loans up to 95% LTV with no borrower-paid mortgage insurance
Home Possible Advantage - this product has been recently enhanced to make home ownership possible to a wider variety of people
Home Improvement Loans
Second Home Loans
Investment Property Loans
Cash-out Equity Refinances for various purposes including Debt Consolidation
Streamline refinance FHA-insured Loans
Interest Rate Reduction Refinancing VA-guaranteed Loans
Be sure to check out our closing costs when comparing our terms with other lenders
Our representatives are online now!
Credit Card
Earn more rewards for all your everyday purchases.1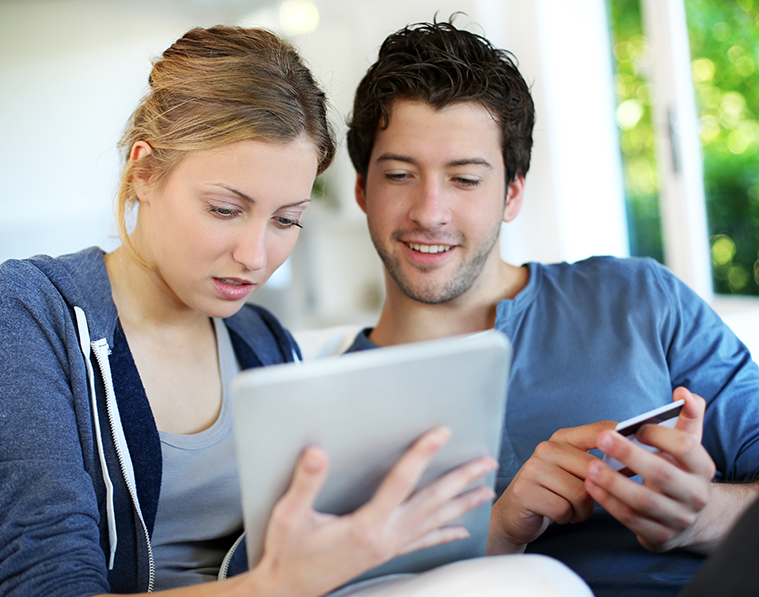 3x the Points
Grocery Stores
Discount Stores
Gas Stations
Restaurants and Fast Food
1x the Points
All other purchases
We make it easy to redeem
Access your account to see how many points you've earned through online banking or your monthly statement at www.cardcenterdirect.com. Redeem your reward points for Account Credits, Gift Cards, Travel, Entertainment and more.1
Additional Visa Benefits
Fraud Protection - Visa's Zero Liability Policy means your won't be held responsible for any unauthorized charges made with your card or account information.2
Others - Including auto rental coverage, emergency cash, travel/emergency assistance, warranty manager and more.3
Online Credit Card Control
View transactions, pay bills and track expenses.
Includes eStatements with 18 months of history.
Cards issued by UMB Bank, n.a. Online Account Access – www.cardcenterdirect.com Customer Service – 1.800.821.5184
1 Cardholders earn 3 points per dollar on purchases with MCC codes: 5411 (Grocery Stores), 5541 or 5542 (Gas), 5310 (Discount Stores), 5812 (Restaurants) and 5814 (Fast Food). Cardholders earn 1 point per dollar on all other purchases. See Simply Rewards Rules for details.
2 Visa's Zero Liability Policy covers U.S. issued cards only and does not apply to certain commercial card transactions. You must notify your financial institution immediately of any unauthorized use. For specific restrictions, limitations and other details, please consult your issuer.
3 See the Rewards Rules and Guide to Benefits that accompany your card for details. Certain terms and conditions may apply.

Central Line of Credit
We offer personal lines of credit for a variety of purposes - vacations, education, gifts, or unplanned expenses. It's flexible and simple to access - ask for details today.

Platinum Line of Credit
Enjoy peace of mind with a platinum line of credit, giving you access to funds during those times when you need it most. The platinum line is automatically accessed when your checking account balance drops below zero, providing a safety net during temporary cash shortages.

Home Equity Line of Credit
Use the equity in your home when you need cash by opening a home equity line of credit. Whether you are planning to remodel your home, consolidate your current bills, pay for college, or take that family vacation - call us today!
How can we help?
Let us know the best way to reach you and one of our customer representatives will be in touch.
Secure Page Sign-In
Ensuring the security of your personal information is important to us. When you sign in to Online Banking on our home page, your User Name and Password are secure. The moment you click the Log In button, we encrypt your user name and password using Secure Sockets Layer (SSL) technology.
Browser Security Indicators
You may notice when you are on our home page that some familiar indicators do not appear in your browser to confirm the entire page is secure. Those indicators include the small "lock" icon in the bottom right corner of the browser frame and the "s" in the Web address bar (for example, "https").
To provide the fast access to our home page, we have made signing in to Online Banking secure without making the entire page secure. You can be assured that your ID and password are secure and that only Central National Bank has access to them.
Centralnational.com is SSL-Encypted
Secure Socket Layer (SSL) technology secretly encodes (encrypts data) information that is being sent over the Internet between your computer and Central National Bank, helping to ensure that the information remains confidential.
Leaving Site
You have requested a web page that is external to the Central National Bank (CNB) web site. The operator of the site you are entering may have a privacy policy different than CNB. CNB does not endorse or monitor this web site and has no control over its content or offerings.
Continue to Site
Cancel