ACH Services
Electronic payment processing dashboard
With proper authorization from your customer or employee, create one-time or recurring EFT (electronic funds transfer) credit and debit transactions. This service also allows check payment acceptance by phone. To help streamline your payment and payroll processes, NACHA compliant ACH files may be uploaded from accounting software directly to our secure online platform for final submission and processing.
Features
Full-featured electronic payment processing dashboard
Set up one-time or recurring ACH payments or debits
Accept check payments over the telephone
Find out about returned items quicker
No need to purchase, install, or maintain software
Improves efficiency and profitability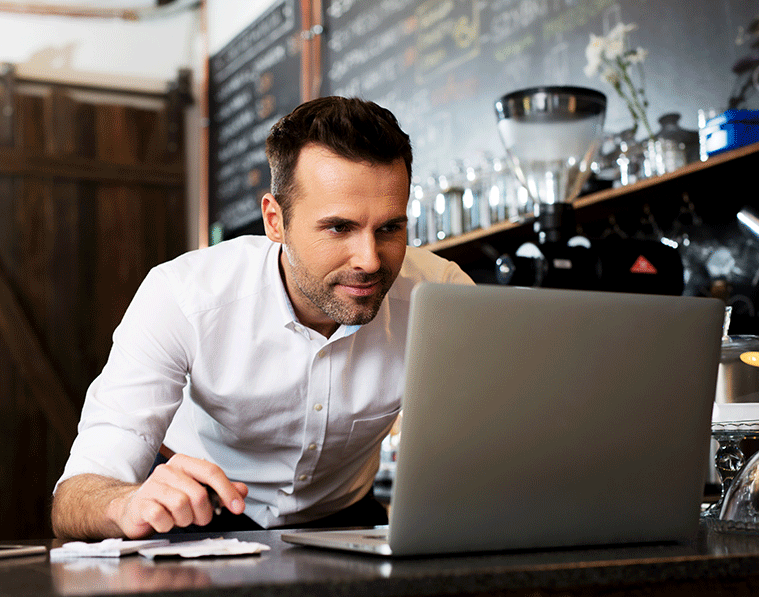 Request More Information
Customer Payment Portal
Accept online payments and donations on your website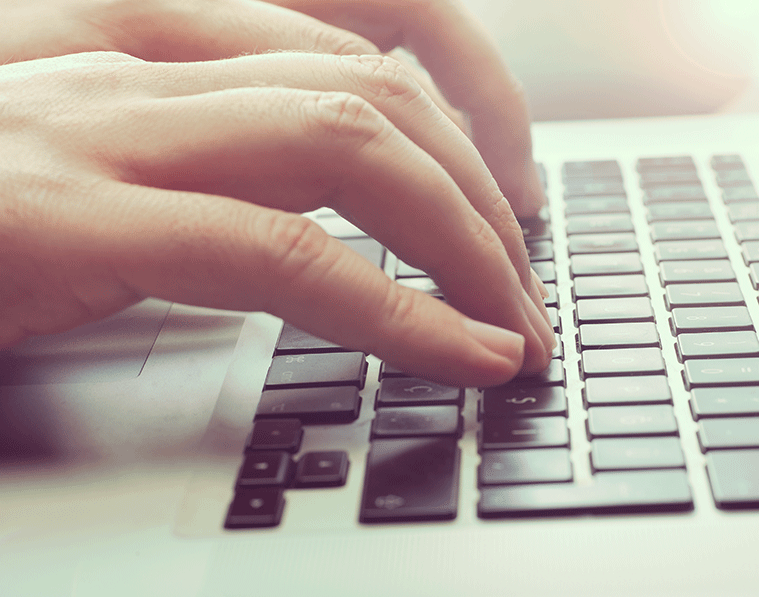 Request More Information
Features
For businesses, non-profits, and other organizations
One-time and recurring payment options
ACH/check payment options
Easy to use work flow for customers and donors
Consistent information when applying customer payments
Convenient method of scheduling and making payments
Payment history reporting
Reduction in administration expenses by automating payments
Easily integrates into your existing web site by simply adding a link
Customize to your needs by adding your colors/logos and adding input fields specific to your organization
Central Business Banking
Specialized online banking for businesses
Central Business Banking is a package of services created for businesses to conveniently access their account information online, anytime. Capabilities range from viewing and saving transaction data to issuing bill payments, wire transfers, and more.
Features
Pay bills electronically with Online Bill Pay
Verify issued checks with Positive Pay to control check fraud
Multi-User Capability helps delegate tasks and resist fraud by controlling employee access privileges
Create and send Wire Transfers within the United States
Stop payments on issued checks
Transfer funds between your enrolled Central National Bank accounts
View, print, and save bank statements from online with E-statements
Set up Account Alerts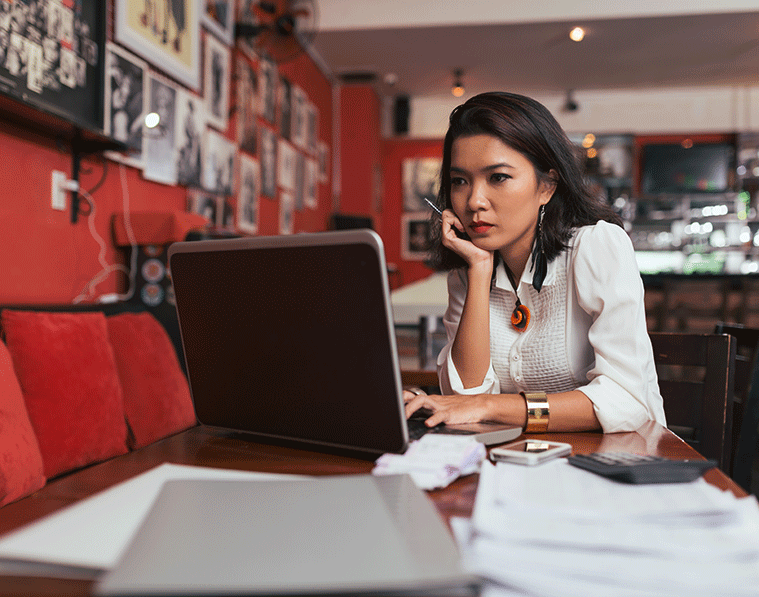 Request More Information
Sign up for Central Business Banking at $10 per month. Receive a reduced rate of $12 per domestic wire transfer; $12 per stop payment.
Credit Card Processing
Businesses are unique, and yours is no exception.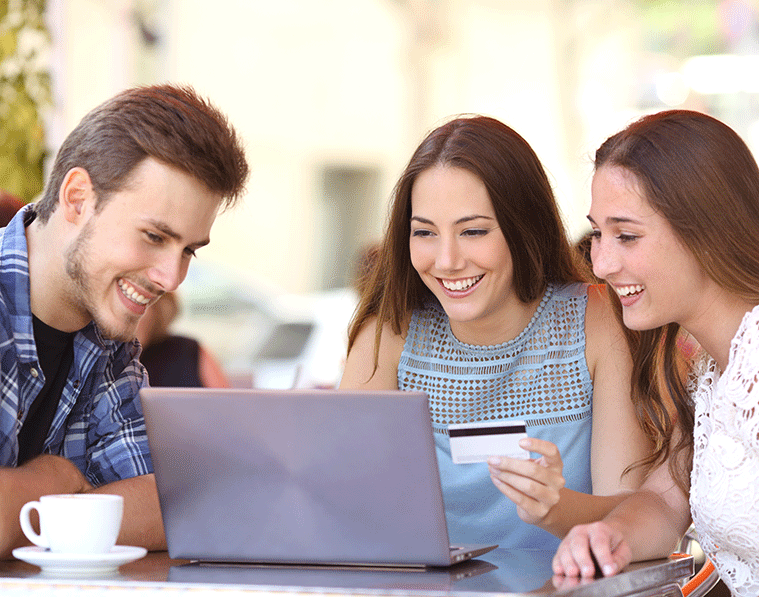 Central National Bank partners with BASY Processing, a payment processor who makes accepting credit cards and debit cards convenient, safe & affordable.
We chose to partner with BASYS because they demonstrate an identical philosophy through services like:
A live person answering the phone when you call – no automated phone systems
A dedicated person to contact about your account – you know their name, and they know yours
An in-house PCI Compliance team that pro-actively reaches out to walk you through the PCI process
Central National Bank and BASYS offer payment solutions customized to fit your business:
Credit Card Terminals
Point-of-Sale Systems
Virtual Terminals
E-Commerce
Mobile Processing
Remote Deposit Capture
Scan and deposit checks without going to the branch
Your business saves time by capturing checks or money orders with a secure, accountable check processing system.
Business Benefits
Expedite your check collection process. Deposited funds are available next business day
Speed, security, and ease of use built in from the start
Save time preparing manual deposits or making daily trips to the bank
Make deposits 24/7
Export up to 13 months of transaction reports to your accounting system with the option to customize reports
Lockbox Services are also available - allow us to scan your payment coupons and checks for downloading the payment information into your accounts receivable system
Combine with our ACH Services to receive check payments by phone and more!
Request More Information
Scanning Made Easy
Our Mobile Remote Deposit Capture app allows you to deposit using your smart phone or tablet where ever you're working - without the need for a physical scanner.
We also offer a Remote Deposit Capture Scanner with the same technology that we use in the branch. Scan an image of your checks electronically with a secure check processing system. We have different processing and scanner options available. Scanners require purchase. Contact our team for pricing.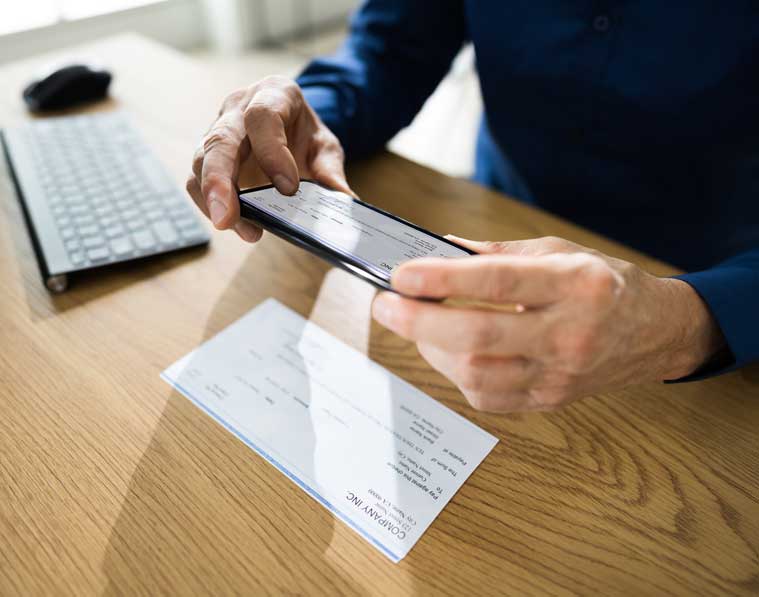 Payroll Cards
Increase your efficiency by going green with your payroll processing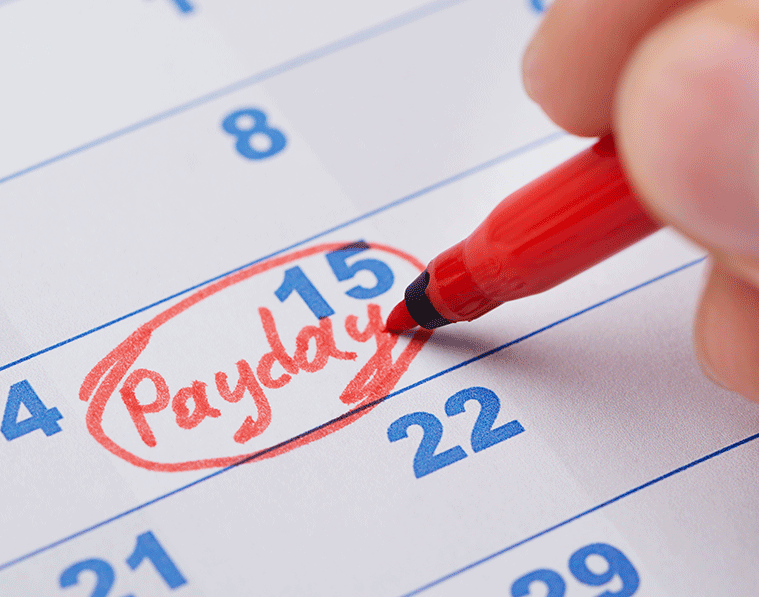 Request More Information
Frequently Asked Questions
For those employees without direct deposit into a bank account we help you offer another paperless option, the Visa® Payroll Card. You can combine your existing direct deposit process with the Visa® Payroll Card and have employee pay electronically deposited to their individual Payroll Card. Offer your employees the convenience of a Visa®-branded card and eliminate the cost/hassles of issuing paper checks! Don't have direct deposit for your employees? We can help you with that too; Central ACH Services are great for payroll processing!
Features
Make purchases worldwide, anywhere Visa® is accepted
ATM Access
Cash Back from grocers, drug stores, USPS and more via interlink PIN transactions
Phone and web access for balances, transfers, transactions, online statements, and more.
Extra cards for relatives
Can be used for bill payment with merchants
24/7 phone support
*For a complete list of cardholder fees, please contact a Central National Bank representative.
Lockbox Services
Streamline your accounts receivable operations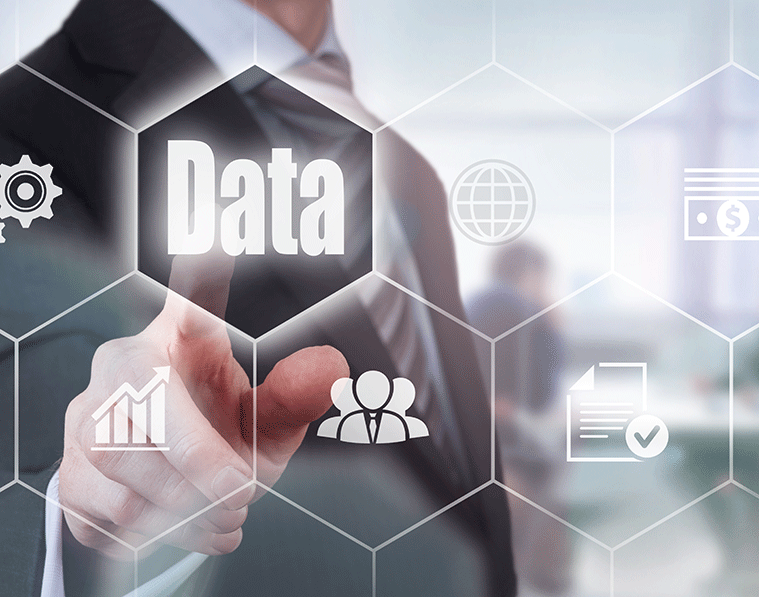 Request More Information
Central National Bank's lockbox services can help business owners more efficiently manage their incoming payments. How does it work? Payments are routed to a secure post office box held by the bank. Lockbox contents are collected and transported directly to our processing center, imaged, and deposited into your account daily. Payments and reports are viewable via our secure Lockbox online portal, at your convenience. Let us handle deposits for you so you can focus on what's most important.
Features
Automate the payment collection process − Payments go directly to the bank for deposit
Access your funds faster − Payments are generally posted to the account the same day* they reach the lockbox
Increased employee productivity − Our lockbox service eliminates the need for employees to handle and deposit checks at a bank location
Simplify bookkeeping − Download payment information into Accounts Receivable systems
Reduce data entry errors − Our High Volume Scanner has Optical Character Recognition which reads everything on the checks and payment coupons and then stores the output electronically to be viewed online

*Excluding Saturday, Sunday, and Federal Holidays.
Lockbox fees may vary based upon your check volume. Contact us for more information.
Business Accounts Include Benefits for Your Employees

Account Bonus
$10 premium for opening a new personal checking, savings, or Health Savings Account, and/or signing up for ACH direct deposit

Check Cashing
Free check cashing for account holders
How can we help?
Let us know the best way to reach you and one of our customer representatives will be in touch.
Contact Us
Open Account
Secure Page Sign-In
Ensuring the security of your personal information is important to us. When you sign in to Online Banking on our home page, your User Name and Password are secure. The moment you click the Log In button, we encrypt your user name and password using Secure Sockets Layer (SSL) technology.
Browser Security Indicators
You may notice when you are on our home page that some familiar indicators do not appear in your browser to confirm the entire page is secure. Those indicators include the small "lock" icon in the bottom right corner of the browser frame and the "s" in the Web address bar (for example, "https").
To provide the fast access to our home page, we have made signing in to Online Banking secure without making the entire page secure. You can be assured that your ID and password are secure and that only Central National Bank has access to them.
Centralnational.com is SSL-Encypted
Secure Socket Layer (SSL) technology secretly encodes (encrypts data) information that is being sent over the Internet between your computer and Central National Bank, helping to ensure that the information remains confidential.
Leaving Site
You have requested a web page that is external to the Central National Bank (CNB) web site. The operator of the site you are entering may have a privacy policy different than CNB. CNB does not endorse or monitor this web site and has no control over its content or offerings.
Continue to Site
Cancel