Use the Equity in Your Home to Your Advantage.
Our HELOC can make paying for your home improvement project, consolidating debts or paying that large, unexpected medical bill a lot easier.
Low rates
Convenient terms
Low closing costs
A home equity line of credit is a form of revolving credit that uses the equity in one's home as collateral. Because a home is often a person's most valuable asset, many homeowners use home equity lines for major expenses, such as home improvements, medical expenses, and education.
Submit a HELOC Inquiry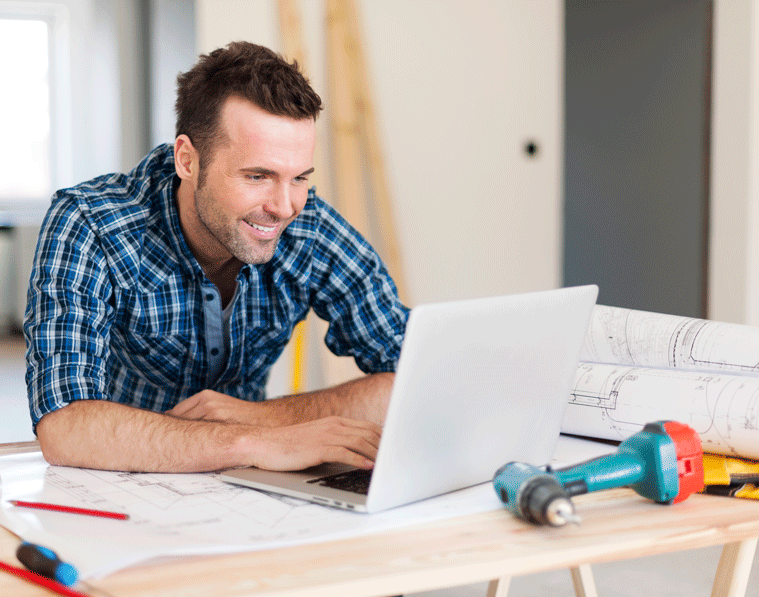 A Home Equity Line of Credit is a line of credit that is attached to the equity in your home. It can be used for many purposes and has flexible payment options and terms to fit everyone's budget. Since we will place a mortgage on your home, it is possible for you to deduct the amount of interest you pay, however, I would contact your tax consultant to verify. Adam Litzinger
What do I spend it on? The HELOC is a line of credit on your home that you can draw from; pay it off and draw from again. You can spend this cash on whatever you want. i.e. credit card debt, remodeling, room addition, vacations, investments, and purchasing another home. Brenda Elsasser

A HELOC can provide peace of mind... it's there to be used if needed for any type of emergency. You are in control of how and when you spend the money and you only incur payments when you advance your credit line. Steve Barker

Having a Home Equity Line of Credit gives you access to funds if an unexpected expense arises. Brenda Klubek

Having a HELOC is a great way to take care of those unexpected expenses that come at the worst time, or to consolidate those high interest liabilities you might have. Nick Cunningham
A home equity line of credit is a very convenient and cost effective way to come up with funds to make purchases or cover unexpected expenses. Once the credit line is in place, it can be used more than one time when the need arises. Dave Johnson
Expect more than a great rate from your HELOC.

Convenience
It's just easier when you can do all of your financial business in one place.

Online Banking
Know what's going on with your money.
24/7/365

Service
We live and work in the same communities that you do. That means we care when you come in with questions.
Documents we might need from you include:
Paycheck stubs for most recent 30-day period
All W-2's received for the past two tax years
Federal Income Tax returns for the past two tax years, including all pages and schedules (include business returns, if applicable)
For any liquid assets (checking, savings, CD's, money markets, mutual funds, retirement, stocks, bonds, etc.), account statements for most recent two month period
If purchasing, signed purchase contract, including any amendments, addendums, etc
Copy of previous appraisal report (if available)
Cost estimates for proposed home improvements (Home Improvement Loans Only)
Saving Money Just Got Easier.
Save with every swipe of your card.
It Makes ¢ents!
Frequently Asked Questions
What is a HELOC?
A bank may refer to this line as a HELOC (pronounced Hee-lock) which stands for Home Equity Line Of Credit.
What type of property can I use to finance my HELOC?
We can help you get a line of credit using your primary residence as collateral.
Do I have to live in the residence?
Yes, Central National Bank requires the collateral to be owner-occupied.
How do I find out the value of my home?
You may check value using the County's appraised value given for tax purposes or give your best guess to your home's value. Central National Bank will order an evaluation to determine the value.
May I be self-employed?
Yes, the bank will need the last 2 years of your tax returns.
What financial documentation do you need from me?
At a minimum, the bank will need W-2s for each borrower, for the last 2 years and the most recent pay stub for each borrower.
Is the interest on the HELOC tax deductible?
It may be, but you should check with your tax advisor to verify whether that is an option for you.
What if my credit score isn't perfect? Can I still get the loan?
A high credit score may get you a better rate, but will not necessarily get you a loan. Other factors are taken into consideration, so check with a lender near you to determine whether a HELOC will be an option for you.
Secure Page Sign-In
Ensuring the security of your personal information is important to us. When you sign in to Online Banking on our home page, your User Name and Password are secure. The moment you click the Log In button, we encrypt your user name and password using Secure Sockets Layer (SSL) technology.
Browser Security Indicators
You may notice when you are on our home page that some familiar indicators do not appear in your browser to confirm the entire page is secure. Those indicators include the small "lock" icon in the bottom right corner of the browser frame and the "s" in the Web address bar (for example, "https").
To provide the fast access to our home page, we have made signing in to Online Banking secure without making the entire page secure. You can be assured that your ID and password are secure and that only Central National Bank has access to them.
Centralnational.com is SSL-Encypted
Secure Socket Layer (SSL) technology secretly encodes (encrypts data) information that is being sent over the Internet between your computer and Central National Bank, helping to ensure that the information remains confidential.
Leaving Site
You have requested a web page that is external to the Central National Bank (CNB) web site. The operator of the site you are entering may have a privacy policy different than CNB. CNB does not endorse or monitor this web site and has no control over its content or offerings.
Continue to Site
Cancel