We understand that life doesn't always go as planned.
New Opportunity Checking is bridging the gap, offering you a second chance at a first-class bank account. We've created access to banking services for those who have previously not had it. We understand that life has its challenges and we want to help!
This account includes all the features of a traditional checking account with minimal fees and no minimum balance requirement. It's a great way to rebuild your banking history.
$30 Minimum to open
No minimum balance requirement
Free online & mobile banking
Free E-Statements
Unlimited check writing
Monthly fee $7.99 with direct deposit or monthly fee $9.99 without direct deposit
Open New Opportunity Account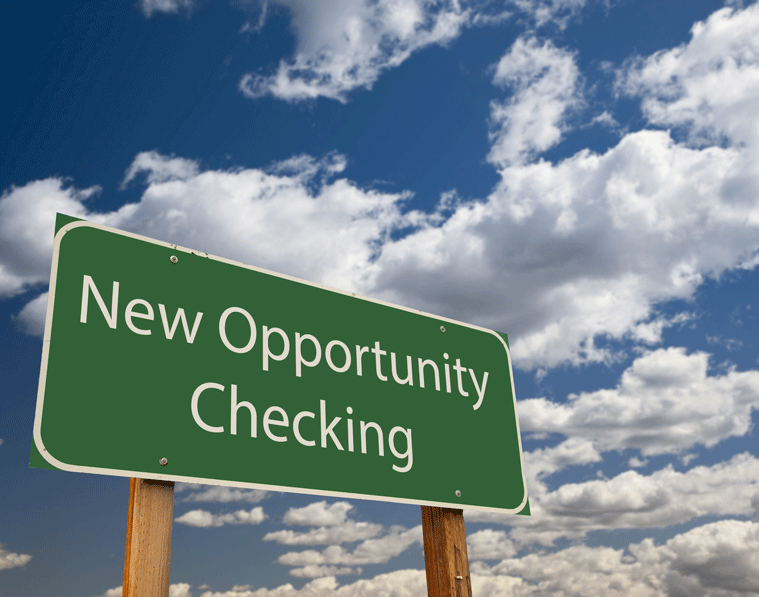 Online Banking
View account information, transfer funds, issue stop payment requests, and more! Your financial information is available at your fingertips 24/7.
Sign Up
Online Demo

Mobile Banking
Our Apps keep up with your fast paced life. Everything you expect from a branch, right in your pocket.
Mobile Banking Help

Online Bill Pay
Set up recurring payments so you never forget a bill!
Terms vary depending on account type.
Bill Pay Demo
Bill Pay Help
---
Manage your money like it's 2022. Rely on a bank that's been here since 1884.
Our online and mobile technology keeps you in control of your finances.
MoneyCentral
Its easier than ever to master your finances with MoneyCentral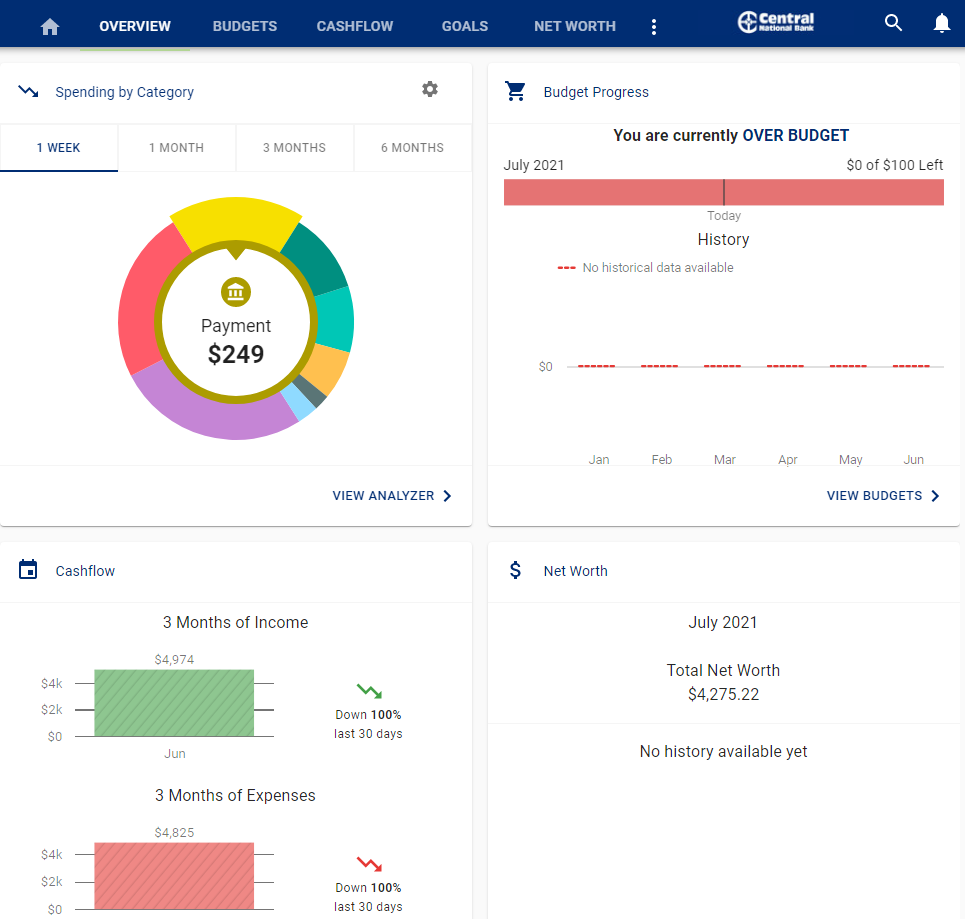 Features
All in one solution - Get a snapshot of all of your accounts in one place, even accounts from other institutions.
Budgets - Track your spending and set up alerts.
Goals - Save for that big purchase.
Security - Your security is our priority.
MoneyCentral a complementary feature of all of our accounts.
Budget Easier With MoneyCentral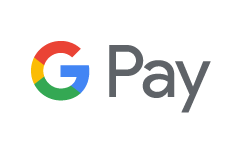 Contactless Payments
Shop safer. Your card number is never shared with retailers keeping your data safe.
Tap and pay with your phone to get out of the store faster.
Shop online too. Make purchases at millions of vendors and on the web.
Smartphone App
Features
Suspend & Unsuspend Lost or Stolen Debit Cards
Deposit Checks
Get Balances, Pay Bills & Make Funds Transfers
Optional Transaction & Balance Text Message Alerts
Find ATMs or branches near you
E-Statements
Fast log in with Apple TouchID on compatible Apple devices
Bill Pay
With Central Online Bill Pay, you can set up recurring payments so you never forget a bill.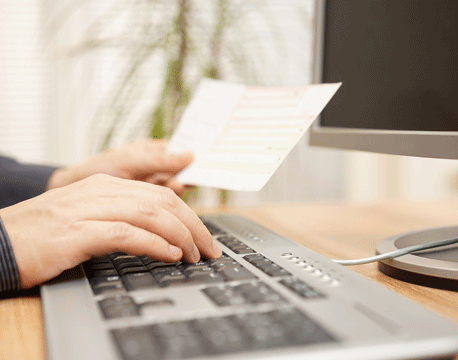 Features
One-time Payment - Create a payment that gets sent one time
Recurring Payments - Create a weekly, bi-weekly, monthly, semi-monthly, quarterly, semi-annually or annual payment and specify when you want the payment to start and stop
Payees - You can add, edit, or view as many payees (the entity you're sending money to) as you'd like
Quick Payment - Set up multiple payments at once to existing payees
Payment Types - Payments are sent by check or electronically, depending on what the payee accepts. If the payee cannot accept an electronic transaction, we'll send them a check on your behalf
Payment History - Keep track of the payments you've made
Bill Pay is $6.00 per month for unlimited payments. If you have a Central Value or Central Premium Checking account Bill Pay is free all the time! Terms vary depending on account type.
Secure Page Sign-In
Ensuring the security of your personal information is important to us. When you sign in to Online Banking on our home page, your User Name and Password are secure. The moment you click the Log In button, we encrypt your user name and password using Secure Sockets Layer (SSL) technology.
Browser Security Indicators
You may notice when you are on our home page that some familiar indicators do not appear in your browser to confirm the entire page is secure. Those indicators include the small "lock" icon in the bottom right corner of the browser frame and the "s" in the Web address bar (for example, "https").
To provide the fast access to our home page, we have made signing in to Online Banking secure without making the entire page secure. You can be assured that your ID and password are secure and that only Central National Bank has access to them.
Centralnational.com is SSL-Encypted
Secure Socket Layer (SSL) technology secretly encodes (encrypts data) information that is being sent over the Internet between your computer and Central National Bank, helping to ensure that the information remains confidential.
Leaving Site
You have requested a web page that is external to the Central National Bank (CNB) web site. The operator of the site you are entering may have a privacy policy different than CNB. CNB does not endorse or monitor this web site and has no control over its content or offerings.
Continue to Site
Cancel