Launch a Career
Where going to work feels as enjoyable as spending a day with friends and family.
View Job Openings
Join the Family
Choosing a career with Central National Bank means taking the opportunity to be part of a progressive team and gain experience with a vibrant company that is dedicated to providing the quality service that makes our customers and the communities we serve successful.
We were founded in 1884 in Junction City, KS. And our family-oriented atmosphere makes it even easier for employees to contribute to the communities in which we live.
We also demonstrate a long history of security, soundness and a strong capital position. There's comfort in knowing that the same conservative approach that held true through the last hundred years will continue to lead the organization into new challenges.
Our History
A Career in Banking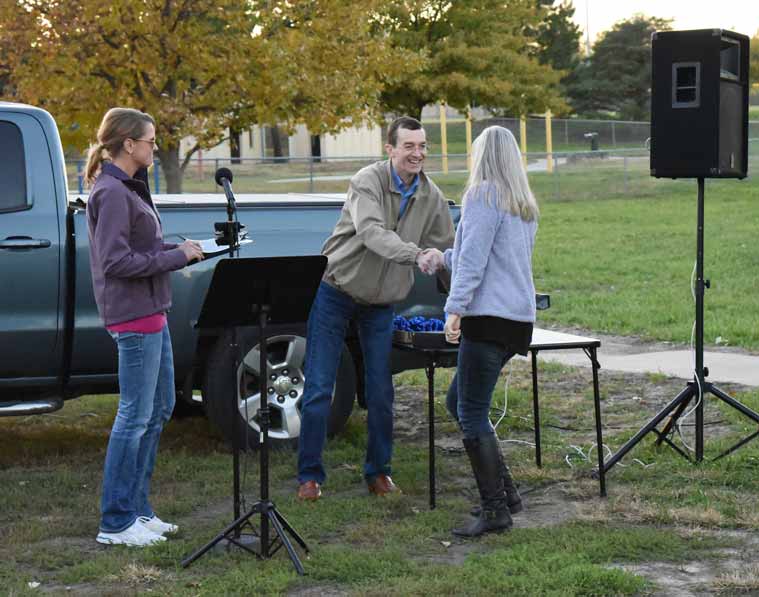 When you work for Central, you have the opportunity to make a lasting career. Many of our employees started working on the teller line at a young age and moving on to other positions as their experience in banking increased! The opportunity for career advancement provided to employees at Central National Bank varies between departments and skill sets. But, the longer you work for Central National Bank, the more opportunities you receive! Employees celebrating milestone anniversaries with the bank are recognized at our annual bank birthday celebration and commended for their efforts.
We understand that work culture is just as important as the job itself. When you combine tenured employees with expansive knowledge and experience with bankers new to the industry, there is a sense of comradery and teamwork generated. This comradery is one of the unique characteristics working for a family-owned bank can provide. You're more than just an employee when you work for Central. You become part of the family!
View Job Openings
Communities
The leadership team at Central National Bank is made up of locally driven team members invested in the well-being of each of their communities served. We also encourage them to go out and give back in as many ways as possible.
Our Locations
Benefits
Our employees support our customers and their communities, and Central National bank in turn rewards our staff with a comprehensive benefits package that can be customized to each employees needs, no matter what stage of life.
Learn About Benefits
Part Time Positions
While part time employees work fewer hours, they too reap the benefits of the family atmosphere. Part time employees usually have access to more flexible scheduling options allowing them to enjoy other aspects of life, ranging from school to family, to other personal matters.
View Job Openings
Full Time Positions
Being a local, family owned company provides for a family culture and atmosphere. Every one of our employees are part of the Central Family. Being part of the family means treating customers like family as well. It's why our customers love us, and why employees love to be here. As an added bonus, a career at Central allows you to find a healthy balance between your personal and professional life. Not to mention banking provides for a challenging career field with a fun and rewarding environment.
View Job Openings
Central Stars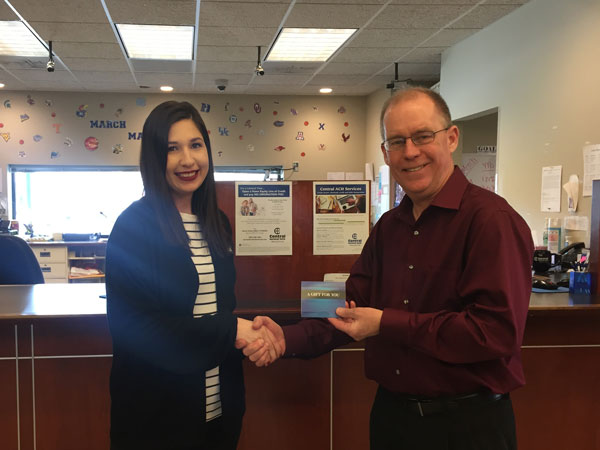 Rewarding employees for exceptional performance is not only important to us, but positive reinforcement is one of the more important aspects of creating a good working environment. All employees, as well as customers, are encouraged to nominate co-workers who go above and beyond the regular job requirements to help others. We recognize these employees with a Central Star award! Winners are announced once a quarter and presented with a token of appreciation.
Committed to the Cause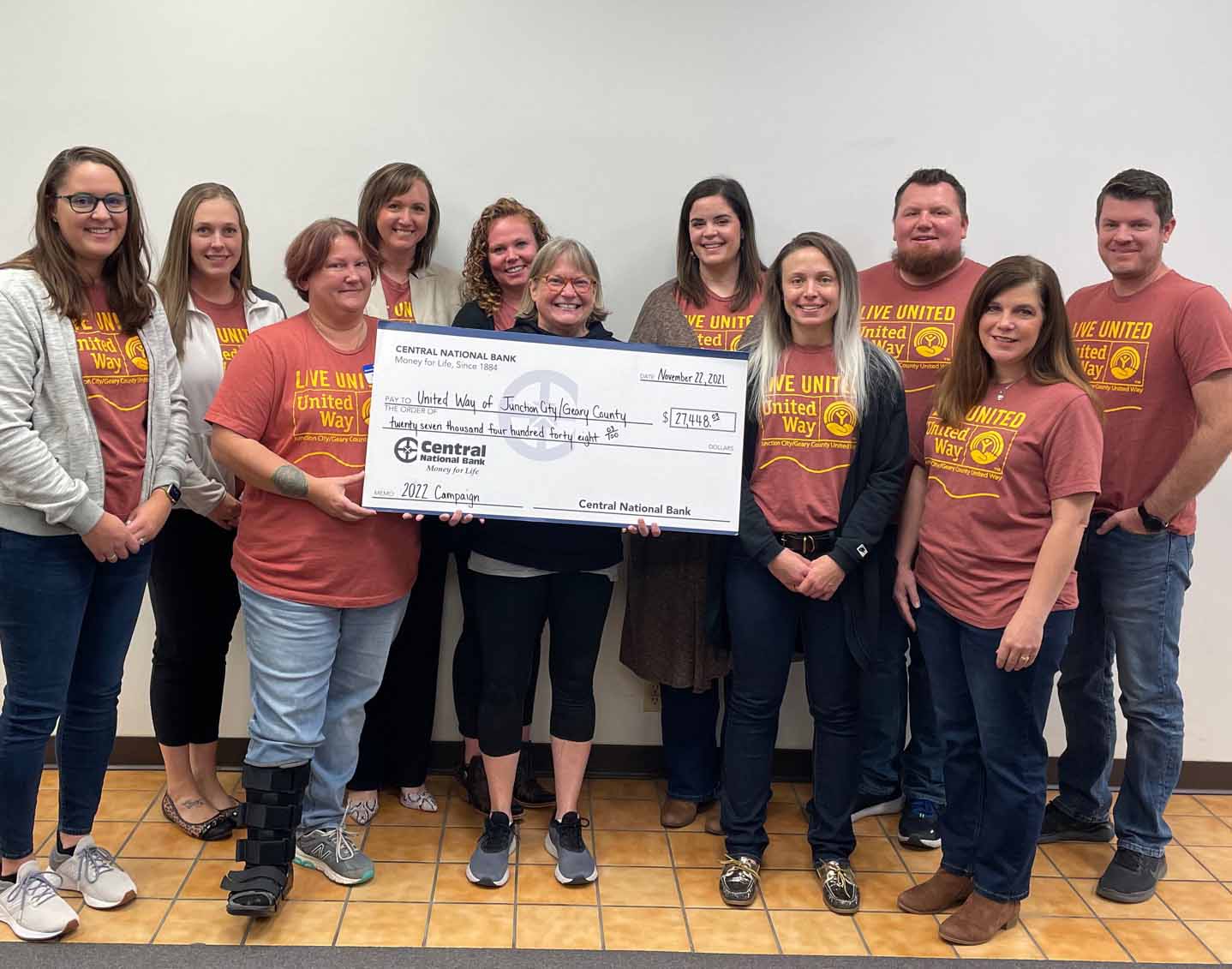 It's simple. We're in a lot of small towns, and every town has unique needs that rise to the top. It's these differences that bring a small town to life. It results in a community that values a variety of causes, the root of which is the same: a dedication to prosperity. At Central National Bank we are in favor of giving back as a way to foster prosperity because we love where we live.
Volunteering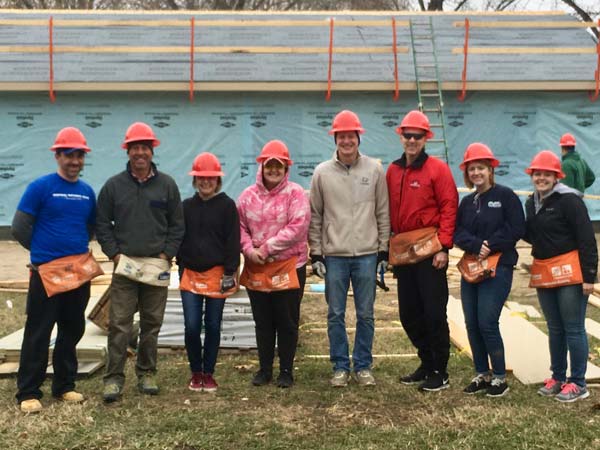 Volunteering is just as important as financial support. That's why we have many employees involved in the local chamber organizations, on civic committees and boards, and our employees also give generously of their time as well.
Financial Education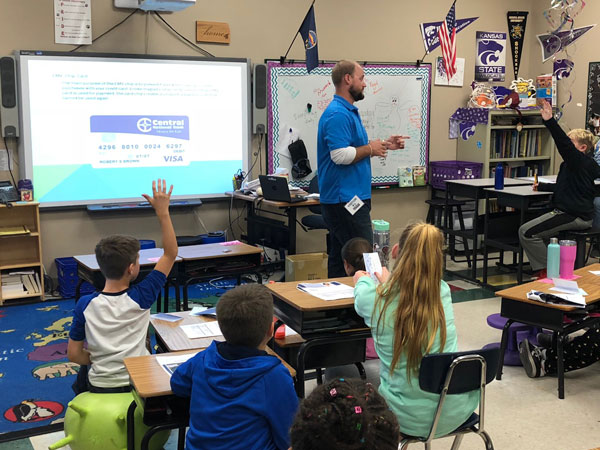 We're committed to the youth in our communities, whether it's education on the topics of financial literacy, agriculture and leadership, or presenting other opportunities for growth. Providing our kids a strong foundation to grow on is at the core of our values and you'll find us in many Kansas and Nebraska schools teaching kids about finance.
Health & Wellness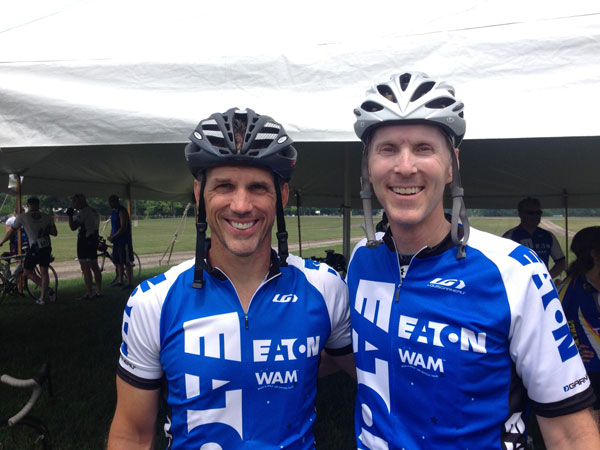 In an organization with over 300 employees, the list of causes we support is quite long. When an employee is involved at a volunteer level and committed to a cause, we make a monetary contribution. In many cases, employees like Joe Karnes take it upon themselves to get involved, for example - riding in a charity bicycle race for the Make a Wish Foundation.
Don't just take our word for it.
A community bank comes alongside local businesses and families to help them be successful – a teamwork approach as we work together; and not just in a banking relationship but also serving in the community to be a positive influence.Amy, Trust Fiduciary & Compliance Manager

While corporate sponsorships and donations are important, it's when employees of a bank become actively involved in community events that we are able to put a face on the brick and mortar of 'doing business'. Whether its representing the Bank at a community function, church, supporting the arts, or offering financial education; when we roll up our sleeves and get involved that is when the real impact is felt.Cleo, Trust Administrative Sales Officer
Career Professionals
Regardless of where you are in your career journey, Central is a great place to work. With a strong focus on community, culture, and education, many of our employees feel they have grown both professionally and personally in their time at Central National Bank. Career advancement is encouraged at Central, and training opportunities are made.
View Job Openings
How can we help?
Let us know the best way to reach you and one of our customer representatives will be in touch.
Contact Us
Open Account
Secure Page Sign-In
Ensuring the security of your personal information is important to us. When you sign in to Online Banking on our home page, your User Name and Password are secure. The moment you click the Log In button, we encrypt your user name and password using Secure Sockets Layer (SSL) technology.
Browser Security Indicators
You may notice when you are on our home page that some familiar indicators do not appear in your browser to confirm the entire page is secure. Those indicators include the small "lock" icon in the bottom right corner of the browser frame and the "s" in the Web address bar (for example, "https").
To provide the fast access to our home page, we have made signing in to Online Banking secure without making the entire page secure. You can be assured that your ID and password are secure and that only Central National Bank has access to them.
Centralnational.com is SSL-Encypted
Secure Socket Layer (SSL) technology secretly encodes (encrypts data) information that is being sent over the Internet between your computer and Central National Bank, helping to ensure that the information remains confidential.
Leaving Site
You have requested a web page that is external to the Central National Bank (CNB) web site. The operator of the site you are entering may have a privacy policy different than CNB. CNB does not endorse or monitor this web site and has no control over its content or offerings.
Continue to Site
Cancel